So somehow, I have been in Brazil for two months and I'm not really sure where the time has gone. I have honestly enjoyed every single second of my time here and I can't wait to see what adventures and challenges the next four months will bring. The work I am doing here is hard. Really hard. Not physically or mentally, but it is emotionally draining. Hearing the stories of the street kids and seeing the circumstances in which they live, mixed with working with the children from the community and seeing them beating each other up inside the church because that is the way that they have been raised and it is all they know.
I am here in Brazil to show them what love is and to shower them with it.
It has been such a long time since I've done an update so I think this is going to be a long post but stick with it!
PAPO DE RESPONSA
So Papo de Responsa is the name of the street team that I work with every Tuesday in the centre of São Paulo. Half of the team goes to an area of the city called Cracolândia (Crackland) and the other half goes to work with children and adolescents that live on the streets in the centre of São Paulo. Every Tuesday, we meet up in a Church before going out to the streets in order to have a time of worship, prayer and devotionals so we can be properly equipped for going out to work with the people living on the streets.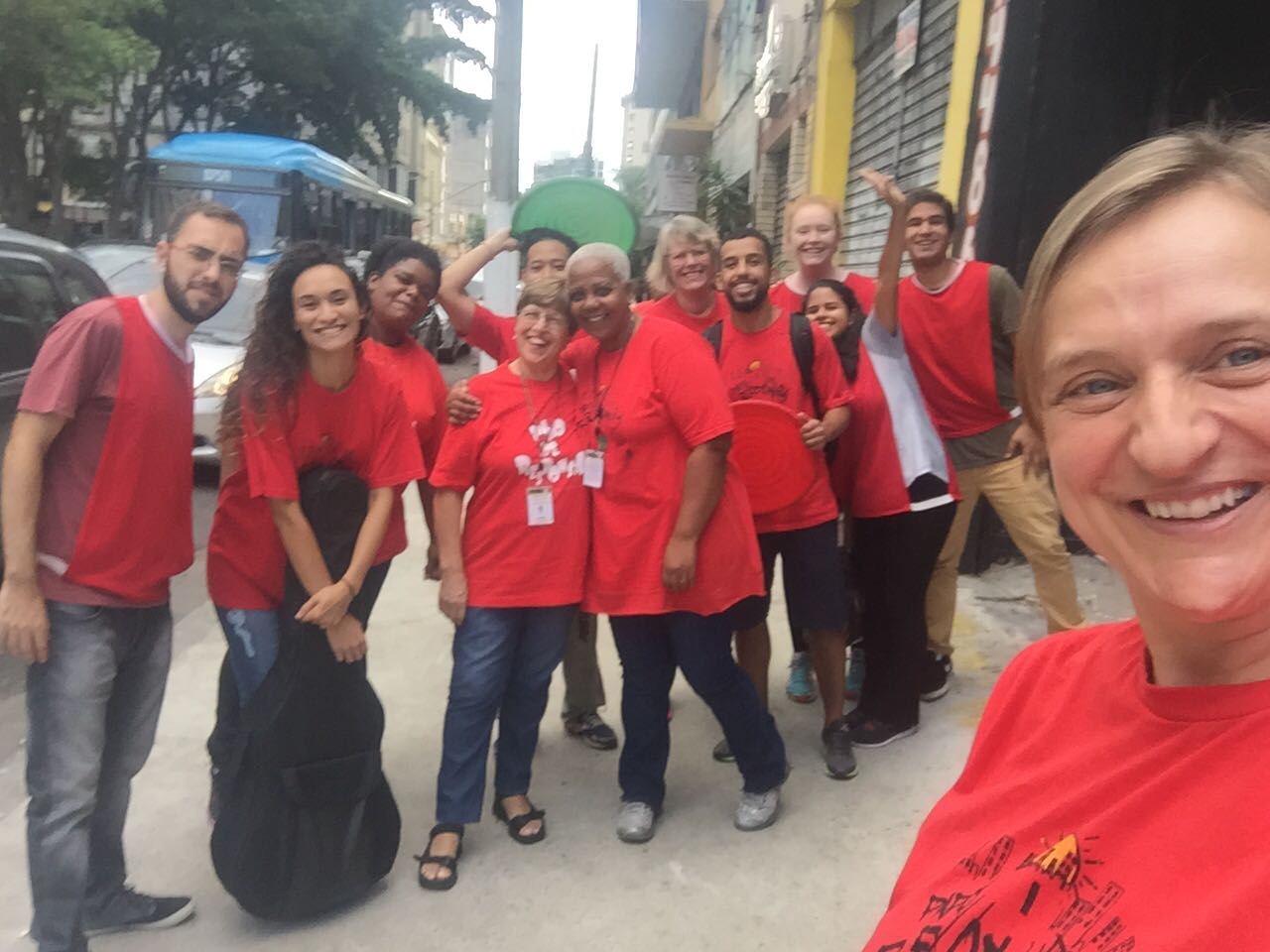 I am always on the team that works with kids and young people, which suits me perfectly. We sit alongside the kids/adolescents right there in the middle of a busy street in the centre of São Paulo. We play games, sing songs, chat and simply try to help them see that they are valuable and loved and that there is a better life for them off the streets. Before coming to Brazil, I assumed that the work I did in Guatemala would have fully prepared me for working with street kids here. Boy was I wrong. In Guatemala, I worked mostly with children from the ages of 6-12, whereas here, the "kids" are generally over the age of 13. In Guatemala, the kids were affected massively by drugs, because they were surrounded by them, but they weren't users themselves. Here on the other hand, the majority of the teens that we work with are users, and will sniff solvents/chemicals the entire time we are with them on the streets. One thing both sets of children have in common is that they live on the streets, they have been discarded by society and are viewed as nothing more than rubbish.
~THIS NEXT LITLE BIT MAY SEEM ODD/UNEXPECTED AT FIRST, BUT GO WITH ME AND MY BIZARRE TRAIN OF THOUGHT~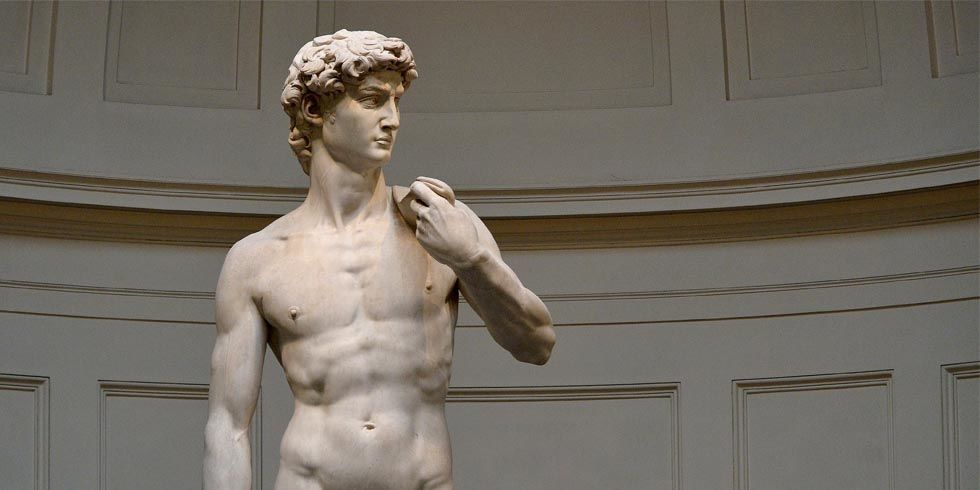 There is a very famous work of art in Italy known as "Il David" by Michelangelo (pictured above). It is by far one of the most impressive sculptures that exists in this world, but I think the story behind its creation is far more impressive. Michelangelo made this sculpture out of a piece of marble that had been worked on, and subsequently rejected by several artists, including Agostino di Duccio and Antonio Rossellino. Agostino abandoned the project after doing only a little work, mostly roughing out around the legs and then Antonio Rossellino was hired to take over the project in 1476, however, he backed out almost immediately, claiming that the marble was of poor quality.
The work that had previously been carried out by di Duccio and Rossellino meant that every other artist that looked at the marble saw it as completely useless. A piece of marble which stood at four metres tall, with a big hole cut out of the centre was viewed by so many as impossible to work with. Then, 26-year-old Michelangelo came along and he accepted the challenge and was given two years to complete the sculpture. He spent the next few years locked away in hiding, moulding this image. He didn't let a single person see his masterpiece until he had finished. He ultimately created one of his most famous pieces of work from a block of marble that had been REJECTED by the world.
These kids that I work with here in Brazil have been completely rejected by society. People walk past them and pretend they aren't there, they don't even smile at them. They walk on the opposite side of the street looking in the opposite direction because they are scared that they are going to get robbed, but the truth is, is that there is BEAUTY inside (and outside) these wonderful people. These are children who in many cases have escaped from their own families because they have been so badly abused that they see a life living on the streets as a better option. Children that take drugs in order to escape and forget about the numerous beatings and endless pain that they have experienced in their short lives.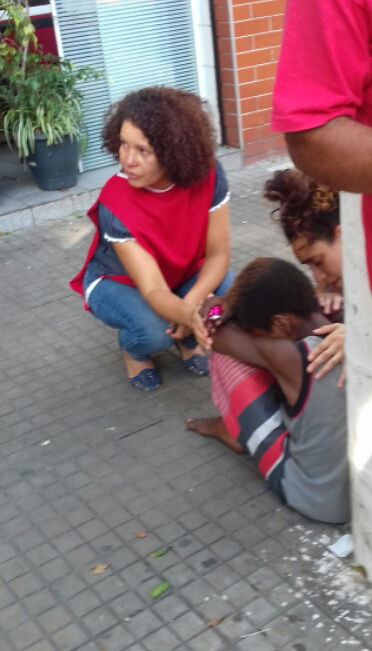 Another member of my team told me that one time they were sitting talking to a child and they said to them, did you know that you are loved. The child responded, ninguém me ama porque eu sou lixo (No one loves me because I'm trash). The truth is that none of these children are trash in the eyes of God. They are not loved any less than me, or you, or anyone. Jesus died for them, just like he died for me. Michelangelo saw potential in that block of marble that had been rejected by the world, just like God values each and every single child that I have worked with.
AP.COM (pronounced ah pay punto com) is the name of the church plant where I work every Thursday and Friday. All of the children that attend the project live in the comunidade (community/favela) across the road and are very underprivileged. The children are precious and I love every single one of them. My heart sings with joy every time I get to go there because their little smiles are the most wonderful thing. Every Thursday, I help with school reinforcement classes which are there to help give the kids a helping hand with their education so that they don't fall behind in school. I also assist my mentor Verna with an art class that she is teaching (which is hilarious because I am the least artistic person in the world) but Verna says that if she can teach me how to do the craft, she will have no problem teaching the children!!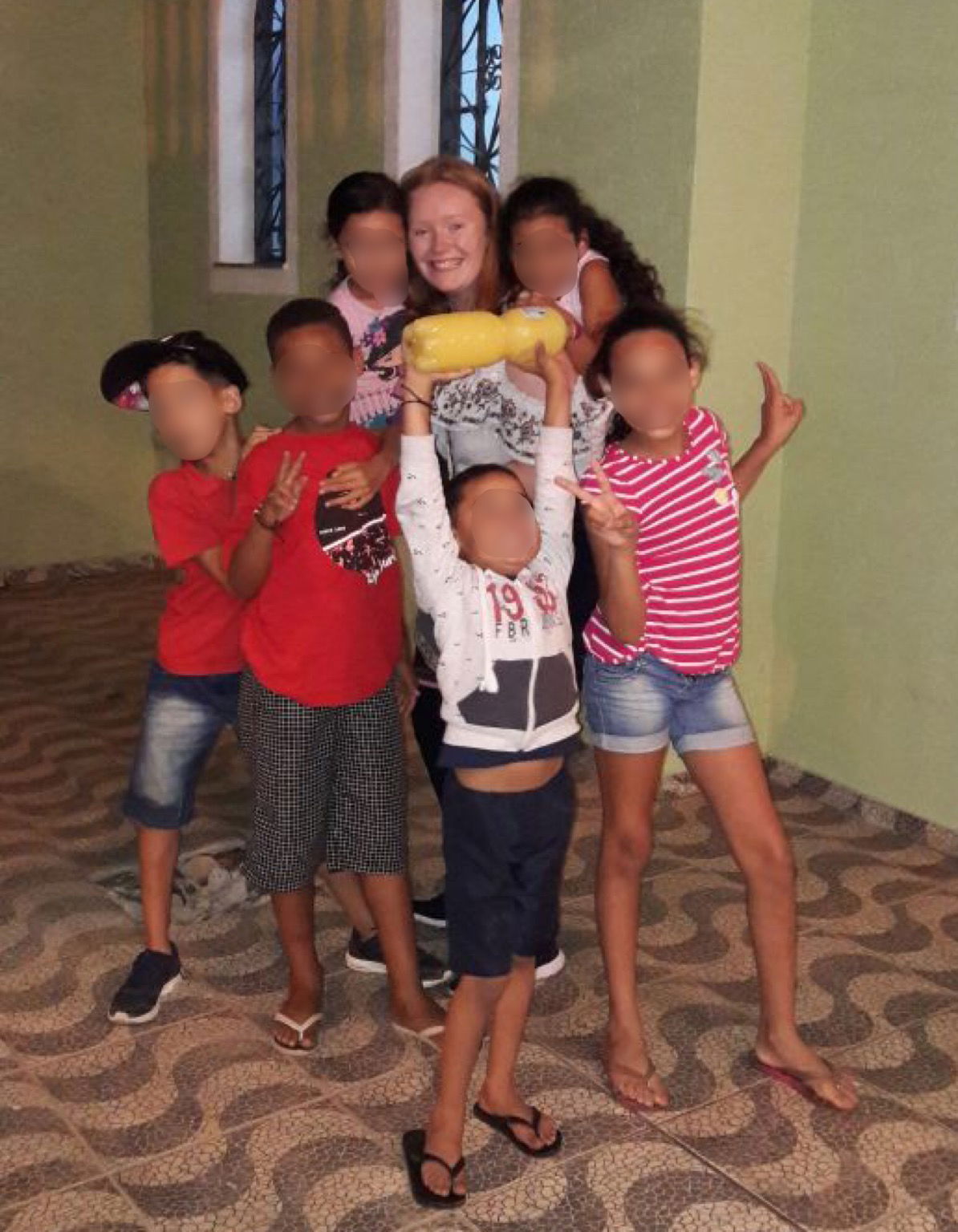 On Friday's, I teach a music class and also teach the youngest class of 3-7 year olds in Kids Church (which has its challenges). The project didn't have any musical instruments so I had to improvise slightly for the first few weeks of the music course, however at the end of last week, a family on the other side of the city contacted Verna to see if she could make use of an electric piano in any of the work that she is doing and she obviously jumped at the opportunity. So, I think from this week on the music class will be much easier to plan and carry out. Last week the class was…well…interesting. Two of the girls decided to bring along their 3-year-old brother (who was crying because he had a sore stomach). He subsequently vomited all over the bathroom, meanwhile another child from the project (who wasn't registered for the class) stood outside the gate pushing the buzzer for 2 HOURS wanting to get in. Then at the end he was standing with a rock ready to throw it at the girls who were leaving, so honestly things can only go up from last week.
All aspects of the work that I am doing in Brazil are significantly harder than what I did in Spain. Mostly because in Spain, I didn't really do anything other than play with kids while speaking in English. Here, I don't speak any English in work, so any classes I have to give, are given in Portuguese…which obviously makes things significantly harder.
So many other things that have happened these last couple of months so it would be impossible to list all of them but I'm going to bullet point a few of my highlights.
I got the opportunity to stay with two separate families from my church for a couple of days each which was amazing as it allowed me to be fully immersed in Portuguese, as well as getting to know them better.
I have tried SO MANY new kinds of food. Brazil has everything. I've eaten traditional Chinese food, Japanese food, Arabian food, Peruvian food (AMAZING) and of course Brazilian food. Every single thing I have eaten here has been incredible.
I got the opportunity to go to an English-Speaking Church for Easter Sunday which was such a blessing. Also, three out of eight of the songs were written by Northern Irish people so that was cool.
On Saturday past, I went to help my friends Joyce and Emerson at their project because they were having an Easter party and it was one of the highlights of my time so far. We went to collect the children to bring them to the party, which meant walking through a favela (my first experience) and it was such a heart-warming experience seeing how excited the kids were for the event and how well they responded to everything. God is SO GOOD.
I've been playing/singing in the worship band in my church 2/3 times a month which is so exciting. I love that this church has put their trust in me and has faith in my abilities, as it is something I really missed doing when I was in Madrid.
I've had a lovely two months living with Verna, but I THINK (!!!!) that this weekend I will be moving out of this little flat and into my host family's house so that will be interesting. I think I've got a little bit too comfortable here so I'm ready for an exciting new change.
The last few posts, I have included a song that has been on my heart so I thought I'd continue with the tradition. This time around, it is the turn of God of Justice by Tim Hughes. It is a truly beautiful song with incredible lyrics detailing how we are being called to GO. Give it a listen if you so wish.
Congrats to you if you have gotten this far - you are the real MVP xo